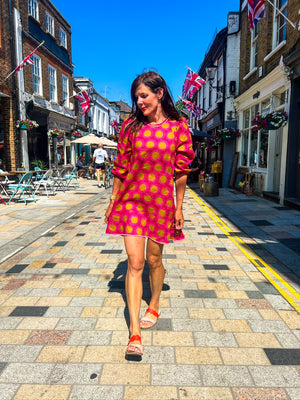 Beautiful clothes, sustainable fabrics, locally made.
Like so many of you, I am increasingly aware of the environmental and social impact of the clothes I buy, but (as I love clothes!) I wanted to find a way to responsibly make beautiful and sustainable fashion that I love and can share with like-minded fashion lovers.
My mission is to find amazing end-of-line fabrics that would otherwise be landfill, and (with the help of talented local makers) turn them into beautiful clothes that are timeless in their appeal and that you and I will love forever.
I'm hoping you will love them that little longer (forever!) but if you decide it's time to part ways, I'll happily buy back your garment and help it find a new home via the preloved page.
Sustainable fabric
All fabrics are end of line deadstock fabrics that would otherwise be destined for landfill,  sourced by me (often pounding the pavements!) and after extensive research. This helps minimise waste and ensures the smallest impact on the environment while still creating beautiful clothes.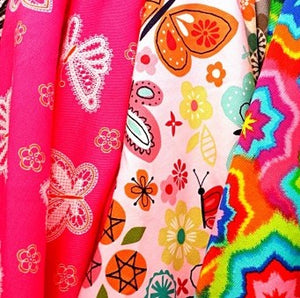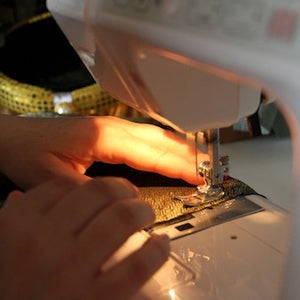 Locally made
All clothes are made to order by talented makers near my home in South West London. This minimises waste, reduces shipping and also promotes local craft and skills. 
Buyback Guarantee
Should the time come when your garment is in need of a new home, contact me for a buy back quote and I will let it find a new life through my preloved shop.